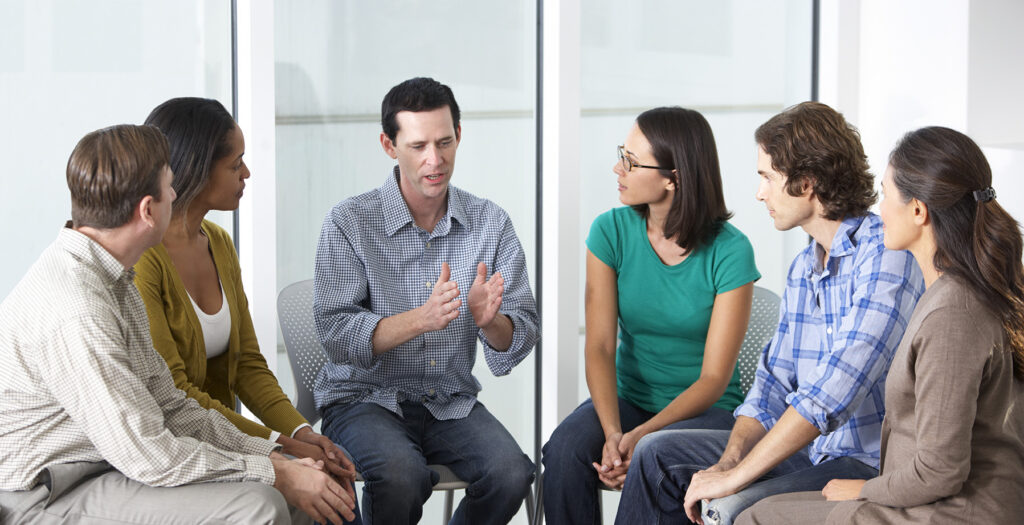 Behavioral Health Services
Meeting the needs of our patients and the community
Glendora Hospital offers comprehensive inpatient and outpatient behavioral health programs for individuals 18 years and older.
Our mission is to create a safe and therapeutic environment to provide crisis intervention and stabilization for individuals suffering from acute psychiatric symptoms.
Our units offer structured, multidisciplinary psychiatric treatment programs comprised of intensive treatment, recreational therapy, social services, educationally focused groups and discharge planning.
Each client is under the care and supervision of a psychiatrist who provides evaluation, individual therapy and medication management. The multidisciplinary approach to the management of psychiatric (Adult, Geriatric) illnesses and the milieu assists the client in achieving a healthier mental status and optimal level of functioning.
INPATIENT HOSPITALIZATION AND ACCESS SERVICES
• 24/7 psychiatric evaluations, crisis intervention and referral line
• Psychiatric assessment and diagnosis
• Physical evaluation and medical treatment as necessary
• Nursing assessment and 24/7 care
• Medication stabilization and management
• Medication teaching and management
• Case management/discharge planning
• Therapeutic recreation therapy
• Interactive therapeutic group process emphasizing individual strengths
• Substance abuse education and support
• Partnership collaboration with community mental health providers and resources in the community
*At this time we do not offer drug rehabilitation services
Partial Hospitalization Programs
Our Mission: To heal with compassion and perform with distinction
The Glendora Hospital Partial Hospitalization Program is designed for Adults with a variety of mental health needs.
The programs provide a caring and supportive outpatient environment offering mental health consumers and their families help with issues such as:
Depression
Psychosis
Anxiety
Vocational Impairment
WHAT MAKES OUR PARTIAL HOSPITALIZATION PROGRAM EFFECTIVE?
An interdisciplinary team considers the multi-dimensional needs from different therapeutic perspectives. The team utilizes a variety of therapeutic approaches which address the patient's issues while providing an alternative to inpatient care. This allows the individual to maintain a more normal daily routine.
The professional team headed by a Psychiatrist coordinates the treatment of the multi-cultural and multi-generational patient by utilizing an individual treatment plan designed to meet the unique needs of each consumer.
Program services are offered Monday through Friday. Attendance is based on personal needs. Trained staff provide transportation and specially prepared hot meals are served daily.
Referrals to the program may come through family members, mental health professionals, physicians and care givers.
Full Psychiatric Assessment
Group & Individual sessions with the Therapist and/or the Psychiatrist
Full medical History and Physical
Nursing Assessment
Case Management
Medication Management
Group and Individual Psychotherapy
*At this time we do not offer drug rehabilitation services
Monday – Friday – 8 AM – 5 PM
We provide transportation to and from the Partial Hospitalization and intensive Outpatient Programs.
A continental breakfast and hot lunch is served daily.